Airplane/Helicopter Lapel Pins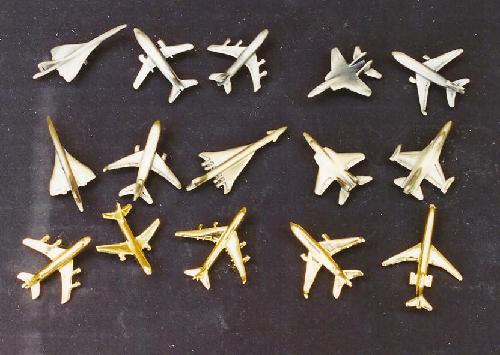 Custom Made 3-D Airplane Pins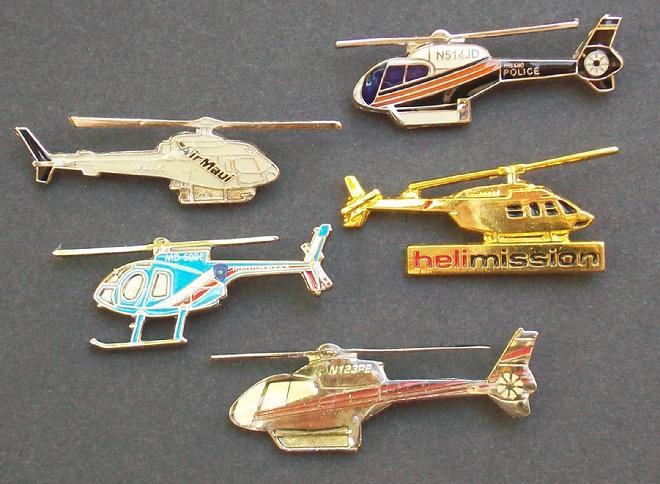 Helicopter Pins - Order as few as 50 pins to start an order.
CHUBBY Jets (or Prop) Airplane Pins
Send Us A Good Picture of Your Company Plane and We Will Give It a Happy Face!!
Airplane pins, Helicopter pins and Chubby Jet pins. EVERYONE loves to wear hat pins, lapel pins or logo pins. Especially if the pin looks like one of the aircraft that they fly.
Send us a picture of your favorite airplane or helicopter, and we will make you some nice give aways or pins to sell in your employee gift shop.


Minimum of 50 pins start at $3 each. If you have a fleet of different types of aircraft, example: United, then we can make pins of each type of plane with your colors. United had close to 12 different types of aircraft. Thus, even though they only bought 50 of each, it lowered the individual price because they bought a large quanity of pins. 727s, 737s, 747s, etc etc. All with the same colors, but that bought the pin prices down to almost $2 each.


AND the Chubby Jets. Everyone loves those little characters.

Minimum of 50 pins.
No die charge.
No charge for colors.
No charge for backs.
No charge for USPS shipping on your 1st order (USA only).
In your hands in 30 days.




Contact CWS Wings, California Wing Specialties, at : 1-800-934-4931, 1-559-275-4931 or email:
califwings@aol.com